AAC in Early Intervention
09.11.2023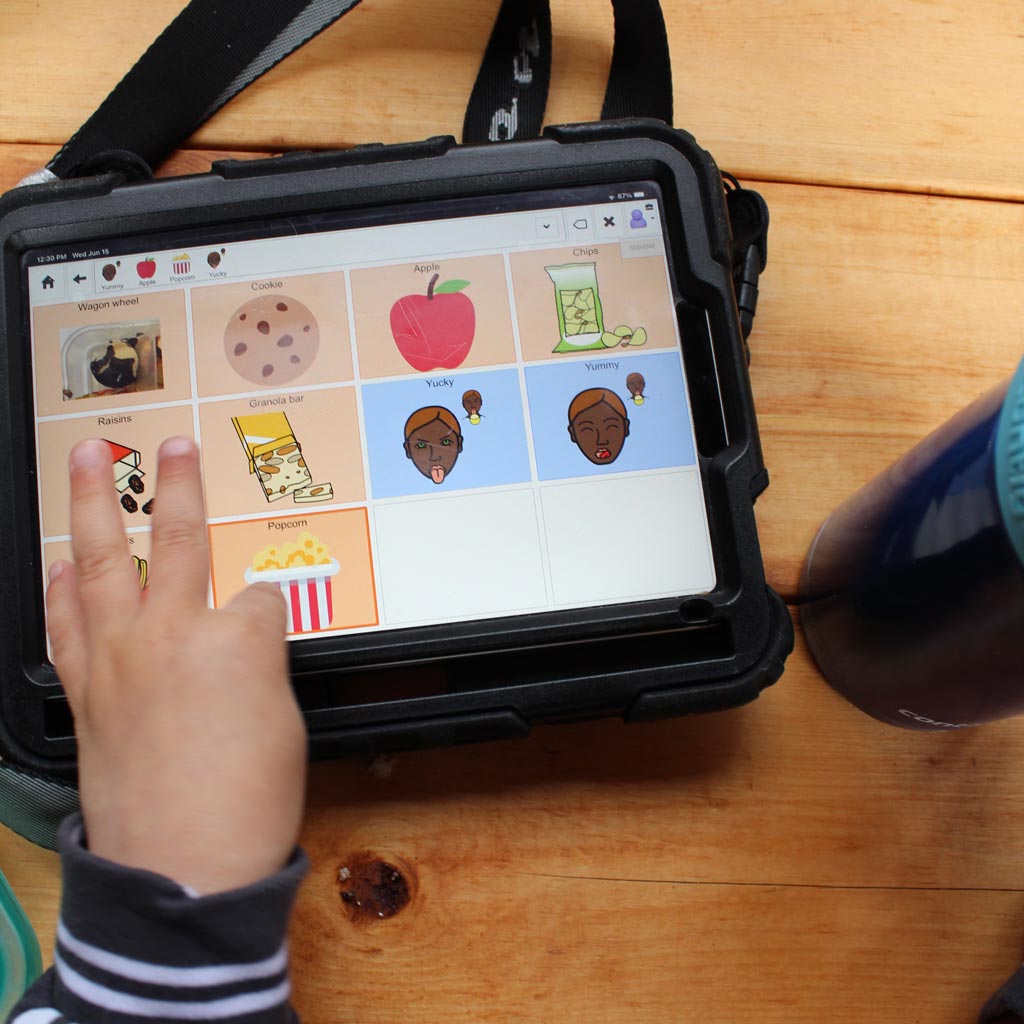 Augmentative and Alternative Communication (AAC) is a device or system that replaces or supports natural speech. AAC can be no-tech or low-tech, including such things as gestures, writing, drawing, manual sign, picture communication boards, letter boards, etc. It might also be high tech. This includes using an application on an iPad or tablet (i.e., Proloquo2Go, LAMP, TS Snap) or using a computer with vocal output, called a speech generating device. AAC can be a great tool in early intervention.
Individuals of any age with various different reasons in which they experience difficulty communicating might use AAC. This article will discuss how any child not verbalizing spoken language might use AAC. These children may exhibit a wide range of diagnoses, including autism, cerebral palsy, Down syndrome, developmental delays, and more.  Any child whose needs require more than speech alone to communicate may qualify to use AAC. 
Will AAC in Early Intervention Hinder Spoken Language?
A common worry or assumption is that AAC may hinder a child's spoken language. This is a concern because AAC is not targeting spoken speech and language. Actually, the opposite is true. AAC research has shown that it can support speech and language development (Schlosser & Wendt, 2008). Research has demonstrated that AAC can help improve natural speech when using a multi-modal approach focusing simultaneously on natural speech and AAC. AAC provides a child with a mechanism to communicate, since they are unable to communicate using speech. Some children's language abilities exceed their speech abilities. AAC provides them a way to use their language skills through a different outlet. This can reduce frustration related to communication, sometimes decreasing challenging behaviors arising from communication breakdowns. Additionally, implementing AAC early can increase vocabulary, development of grammar, and receptive vocabulary. 
In some cases, AAC will not be a long term need. As your child develops speech skills, they will generally use the path of least resistance to communicate. Therefore they will likely use spoken language if they are able to. 
If you think AAC might be a helpful early intervention tool for your child, your child's speech language pathologist can help guide you through the process of receiving and implementing AAC.