Your speech-language pathologist at MOSAIC Health & Rehab can provide individualized speech, language, and feeding/swallowing treatment tailored to your specific needs. From your initial assessment to completion of therapy, one of our skilled speech-language pathologists will work with you one-on-one to help you meet your goals.
How We Can Help
At MOSAIC, we understand you will have specific goals in mind related to your communication needs and you will receive individualized speech therapy services designed to meet those unique needs from start to finish. We also focus on a team approach in order to provide consistency and carry over of all skills in a variety of situations and settings.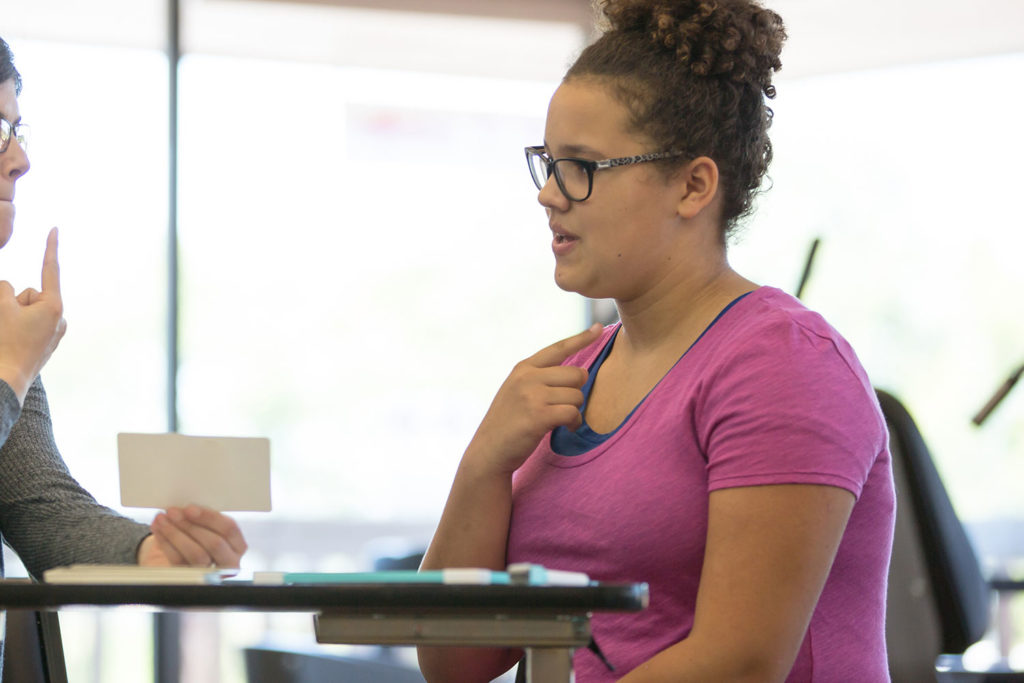 What Our Adult Focused Speech-Language Pathologists Treat
Our adult focused speech-language pathologists are able to assess and provide treatment for receptive and expressive language disorders, cognitive skills, memory and reasoning, voice, and motor speech disorders, as well as feeding and swallowing disorders. Our therapists are skilled in working with a variety of clients including those with brain injuries and progressive diseases (dementia, ALS, Parkinsons, etc.) as well as those who have suffered from head and neck cancer or strokes.
Programs may include:
Stroke/Aphasia Rehabilitation
Cognitive Communication
Slurred Speech
Head Injury Rehabilitation
Patient Education
Dysphagia Therapy
The Dysphagia Program provides assessment and treatment of swallowing disorders to maintain nutrition and hydration and decrease the risk of aspiration of food or fluids.
This may include:
Oral motor strength and range of motion
Diet changes and alterations
Compensatory swallow technique training
Patient Education