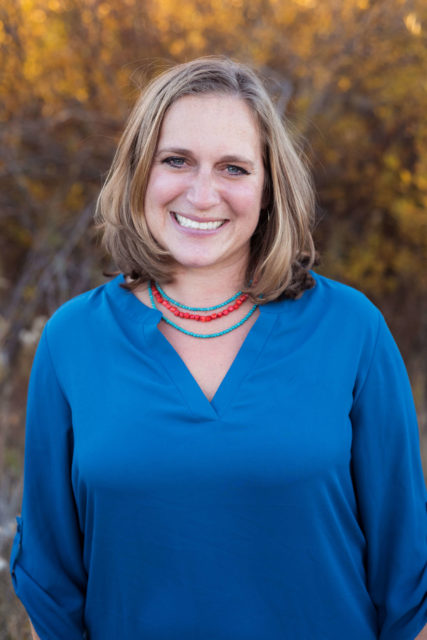 Heidi Thomas, DPT
Clinic Owner, Physical Therapist
Heidi received her Doctorate in Physical Therapy from UM in 2004. She had an opportunity to start MOSAIC in Belgrade while working under the parent Company, based in Washington, in 2006. After working as the Physical Therapist (PT) and Executive Director of MOSAIC for 4 years, she bought the Belgrade MOSAIC in 2010. Over the years, Heidi has grown the company from 3 to 15 employees.
Heidi continues to practice as a PT, but the majority of her time is spent running the clinic. She still enjoys treating clients of all ages and has experience in many areas including geriatrics, pediatrics, women's health, functional movement impairments, acute and chronic pain, sports injuries, IASTM, and vertigo.
Heidi grew up in Alaska and originally came to MSU for Nordic Skiing, where she met her now husband, Logan. They live in Belgrade with their 3 sons, who keep them busy with school, sports and activities. Heidi's black Lab, Jimmy, can frequently be found snoozing at MOSAIC.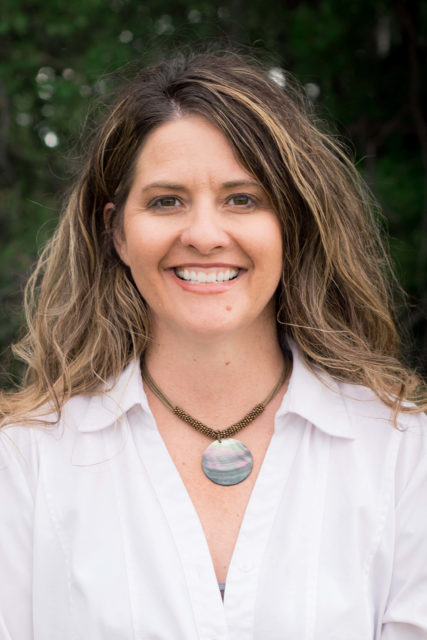 January Lambeth
Office Manager
January joined the MOSAIC team in 2010.  She is now the Office Manager and runs the day to day activities and billing needs of the clinic.  January is a Montana native and graduate of MSU.  She has traveled throughout the US while her husband was in the Military, but now lives with her husband and 3 children in Belgrade.  Her two oldest daughters attend MSU and her son keeps them busy with his sports and traveling.
Rhiannon Ohman, DPT
Physical Therapist
Rhiannon has been a pediatric physical therapist at MOSAIC since 2009, in which time she has developed her clinical expertise through dedication to the well-being of her patients and the community. Rhiannon graduated from Montana State University, Bozeman in 2004 with a BS in Psychology and was immediately accepted into the accredited physical therapy program at Eastern Washington University, where she graduated as a Doctor of Physical Therapy (DPT) in 2007.
She has extensive experience treating pediatric neurological, musculoskeletal, and orthopedic disorders, especially in birth to 5 years of age. Rhiannon's professional interests include gross motor delay, neurological and congenital conditions, and balance and coordination impairments. Rhiannon has completed additional extensive training in the treatment and torticollis and plagiocephaly.
Raised in the Gallatin Valley, Rhiannon takes advantage of the Montana culture and climate by spending time outdoors with her husband, son, and two bulldogs. She is a longtime Seahawks fan who loves sports.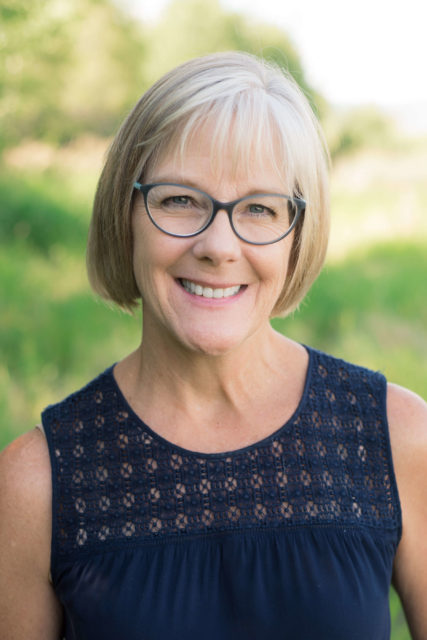 Tiina Smith, OTR/L
Occupational Therapist
Kristina (Tiina) Smith received her BS in Occupational Therapy in 1981 from Colorado State University. She practiced in both Colorado and Wyoming, before relocating with her family to Montana. Tiina worked as a school based Occupational Therapist (OT) for many years in the Gallatin Valley prior to joining MOSAIC in 2011. During her extensive career, she has developed a wide range expertise in Pediatrics. Tiina's professional interests include visual and ocular motor skills, spectrum disorders, sensory processing, and early childhood development.
Tiina is originally from the Denver area, but after moving to Montana, she and her husband made Belgrade their home. They have raised 5 children and now enjoy being grandparents to a growing family.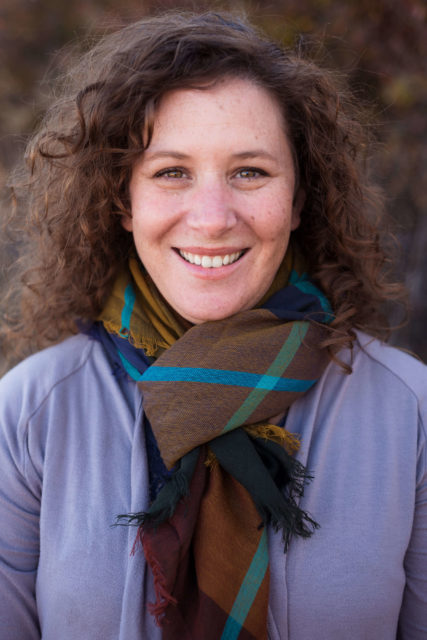 Erin Russell, OTR/L
Occupational Therapist
Erin Russell graduated from Pacific University with a Master's of Occupational Therapy in 2007.  She has been with MOSAIC since 2009.  Erin has grown and developed her knowledge in both the pediatric and geriatric populations over the years.  She continues to enjoy working in both fields.
In the geriatric field, Erin has continued education in the treatment of persons living with dementia, pulmonary rehabilitation, and general physical disability. In 2016, Erin completed LSVT BIG certification and additional trainings to support individuals living with Parkinson's disease in meeting their functional goals.  Erin also has an interest in support and treatment of patients who have experienced a stroke.
In the pediatric field, Erin has additional training and education in the treatment of feeding disorders, visual disorders, and specific methods of play-based and relationship training for children with behavior struggles and delays in development.  Erin enjoys working with families to achieve their own version of balance and support for their children's growth and development.
Erin, her husband, and son enjoy the Montana Outdoors.  They keep busy with school activities and spending time with family and friends.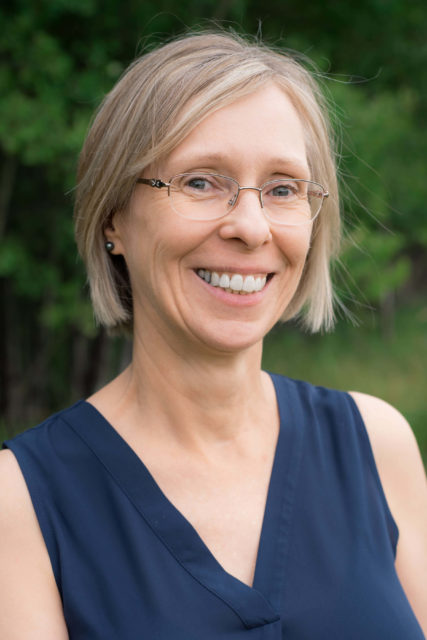 Zillah Waine-Shotland, CCC-SLP
Speech-Language Pathologist
Zillah has extensive experience assessing and treating varied speech and language disorders in the pediatric and adult/geriatric population. Zillah received her Bachelor of Science degree with distinction from the University of Alberta and Master of Arts degree from Western Illinois University. She has provided services in hospitals, specialized schools, skilled nursing facilities, home health agencies, and private clinics in Alberta, Colorado, Baltimore – Washington Metro area, Tennessee, and Montana. She has also served as a healthcare consultant, Director of Rehabilitation Services, and has had her own practice. Zillah has recently gained expertise in assessing and treating reading/writing disorders in the language learning and dyslexic population using an integrated approach including the Orton – Gillingham method.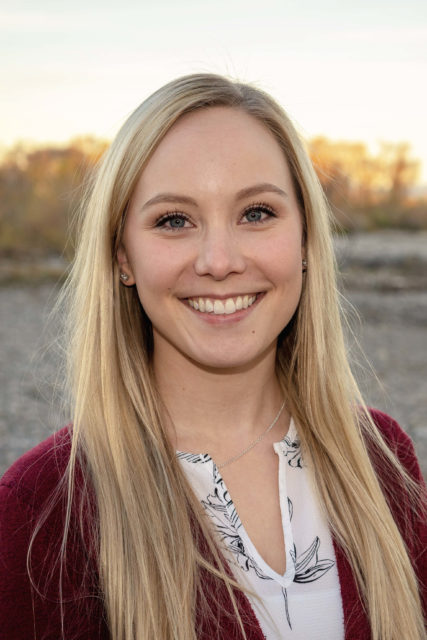 Morgan Schmelzer, MS, CCC-SLP, CLC
Speech-Language Pathologist, Certified Lactation Counselor
Morgan graduated from the University of Washington in 2015, before completing her Master of Science in Communication Sciences and Disorders at Eastern Washington University in 2017. After having her own son in 2020, Morgan pursued the unique opportunity to combine her training as an SLP with her passion for infants and breastfeeding, completing her Lactation Counselor Certification in 2021. Morgan is a repeat recipient of the ASHA ACE's award for completion of more than 70 hours of continuing education each term. She has completed more than 20 hours of coursework in perinatal mental health and trauma informed patient care. Morgan has been a part of the MOSAIC team since early 2018.
Morgan's professional interests include early language intervention, speech sound disorders, Childhood Apraxia of Speech, augmentative and alternative communication, and early feeding. She aims to provide functional, family centered care following evidence-based practices.
Morgan is also Child Passenger Safety Technician certified through Safe Kids Worldwide. As a CPST, Morgan is available for free support to make the most educated decisions regarding keeping your child safe when traveling. She is excited to offer you customized support to take the confusion and frustration out of the installation and use of car seats and vehicle restraints.
Outside of work, Morgan enjoys spending time with her husband, son, and black lab. They love exploring the outdoors in the Gallatin Valley, and road tripping whenever they can.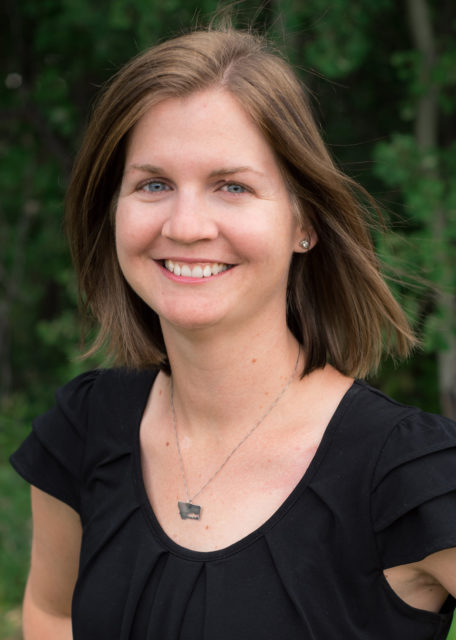 Tiffany Barber, CCC-SLP
Speech-Language Pathologist
Tiffany graduated from East Tennessee State University with her Master of Science degree in Speech-Language Pathology in 2008. Since then, she has worked in a variety of settings including schools, home health, and outpatient clinics in order to expand her pediatric knowledge and skill base. Professionally, Tiffany is interested in prelinguistic and early language development, childhood apraxia of speech, and aural rehabilitation (working with children with hearing loss). She also has specialized training in orofacial myofunctional disorders (OMD) and tethered oral tissues (TOTS).
Outside of work, Tiffany loves hiking, fishing, baking, traveling, and spending time with her dogs and husband.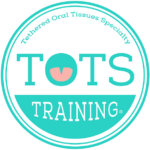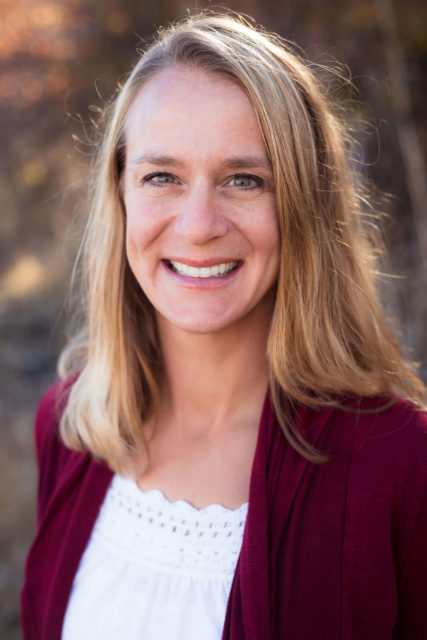 Lindsey Anderson, OTR/L
Occupational Therapist
Lindsey Anderson graduated from the University of North Dakota in 2007 with her Masters of Occupational Therapy. Prior to attending graduate school, Lindsey attended Montana State University where she obtain her Bachelor's degree in Health and Human Development with a focus on Biomechanics. Lindsey has been a practicing pediatric therapist since 2008 and she joined the MOSAIC team in the fall of 2013.
Lindsey's professional interests include pediatric neurological disorders (cerebral palsy, spina bifida, epilepsy) in addition to fine motor delays, sensory processing, visual perceptual and visual motor concerns.
Lindsey was born and raised in Montana. She lives with her husband and two children. Lindsey enjoys all the activities that Bozeman has to offer, especially trail running and teaching her children the love for the outdoors.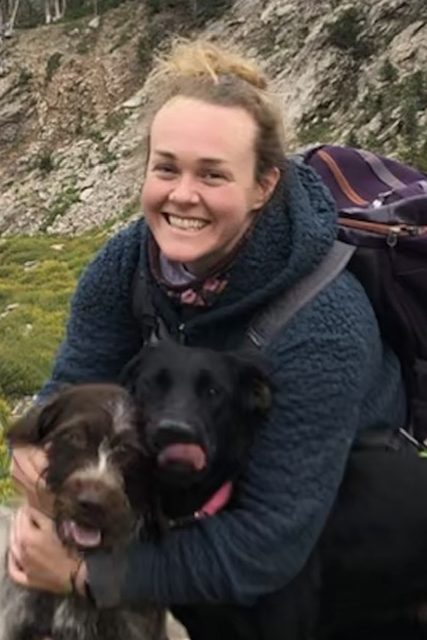 Lindsay Thueson, PT, DPT, MS
Physical Therapist
Lindsay Thueson grew up in Clancy, Montana and earned her doctorate in physical therapy from the University of Montana in 2019. She also holds a bachelor's degree in human biology and a master's degree in microbiology. Prior to becoming a physical therapist, Lindsay studied autoimmune cells in Type 1 Diabetes at the Benaroya Research Institute in Seattle.
When Lindsay's good friend and stepmother had a stroke in 2013, she became involved with her recovery and discovered her aptitude for physical therapy. She returned to school to become a physical therapist and pursue her passion of helping those affected by impaired movement.
Lindsay understands everything in the body is connected. From your mind to your gut to your joints and muscles, all systems depend on the balance of one another to function effectively. She believes in a collaborative, multidisciplinary, trauma informed, and holistic approach to recalibrate a dysregulated system in order to attain balance and improve one's quality of life.
Lindsay has worked with many patient populations and enjoys treating a variety of impairments. She has particular interest in chronic pain, pelvic health issues, and neurological dysfunction.
Lindsay loves the great outdoors and is happy to be living in Bozeman. She believes in the power of strong communities and likes to explore and support local businesses. She enjoys spending time with family, cooking, crafting, reading, and getting outside with her partner, Rhett, and their two dogs, Sova and Fernie.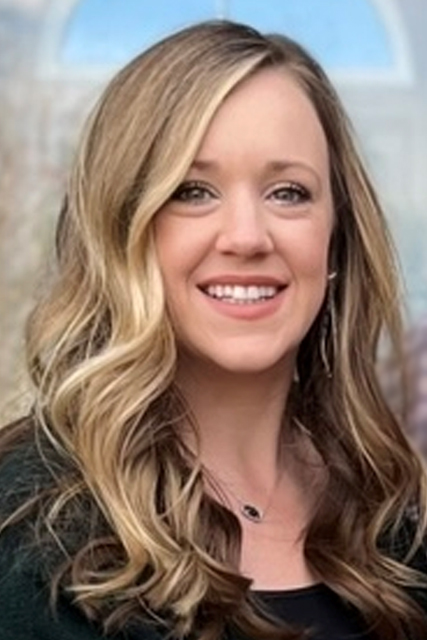 Abbie Sternhagen, MS, CCC-SLP, CLC
Speech-Language Pathologist
Abbie graduated from Oklahoma State University with a Master's in Communication Sciences and Disorders in 2014. She has treated individuals of all ages in a variety of settings including schools, skilled nursing, and outpatient rehabilitation. Abbie's professional interests include oromyofunctional disorders, feeding disorders, swallowing disorders, early language intervention, and speech sound disorders.
Abbie is passionate about working with individuals of all ages with oromyofunctional disorders and feeding and swallowing disorders, especially infancy and breastfeeding. Abbie has continued her education through orofacial myology training, becoming a Certified Lactation Counselor (CLC) and completing Tethered Oral Tissues Specialty (TOTS) Training.  She is dedicated to providing personalized care while implementing evidence based practices.
Outside of the office, she loves spending time with her husband and young son and doing outdoor activities such as hiking, swimming, boating, gardening, and outdoor concerts.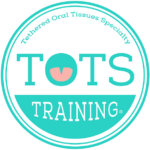 Audriana Lockerby, CF-SLP
Speech-Language Pathologist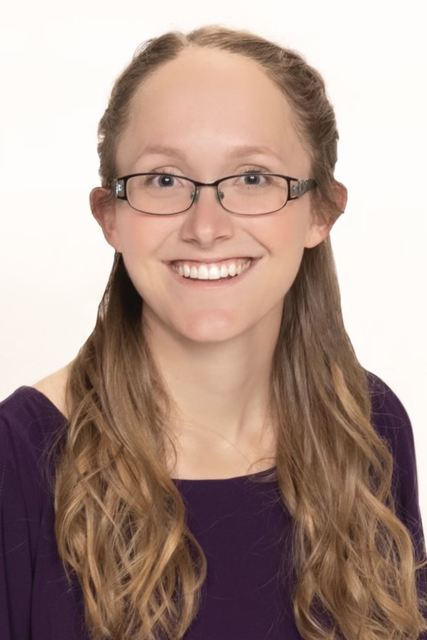 Aspen Pitcher, OTR/L
Occupational Therapist
Aspen received her Master's Degree in Occupational Therapy from the University of North Dakota. She completed her fieldwork education at Utah State Hospital working with children ages 6-18. She also completed fieldwork experience in the neuro ICU at the University of Colorado Anschutz Hospital. She has extensive volunteer experience with ROC Wheels (Reach Out and Care), Charles Campbell Camp, and Special Olympics. Aspen's professional interests include early childhood development, sensory processing, and motor development.
Aspen was born and raised in Bozeman and moved back after completing her education. Aspen loves spending her free time outdoors and with her family. She loves to water ski, spend time at the family cabin, and spend time with her fiance, Logan, and their four-legged child, Echo.
Meggan Mueske, MA, CCC-SLP
Speech-Language Pathologist
Stacie Palmer, DPT,
Physical Therapist