Occupational Therapy for Adults
01.03.2022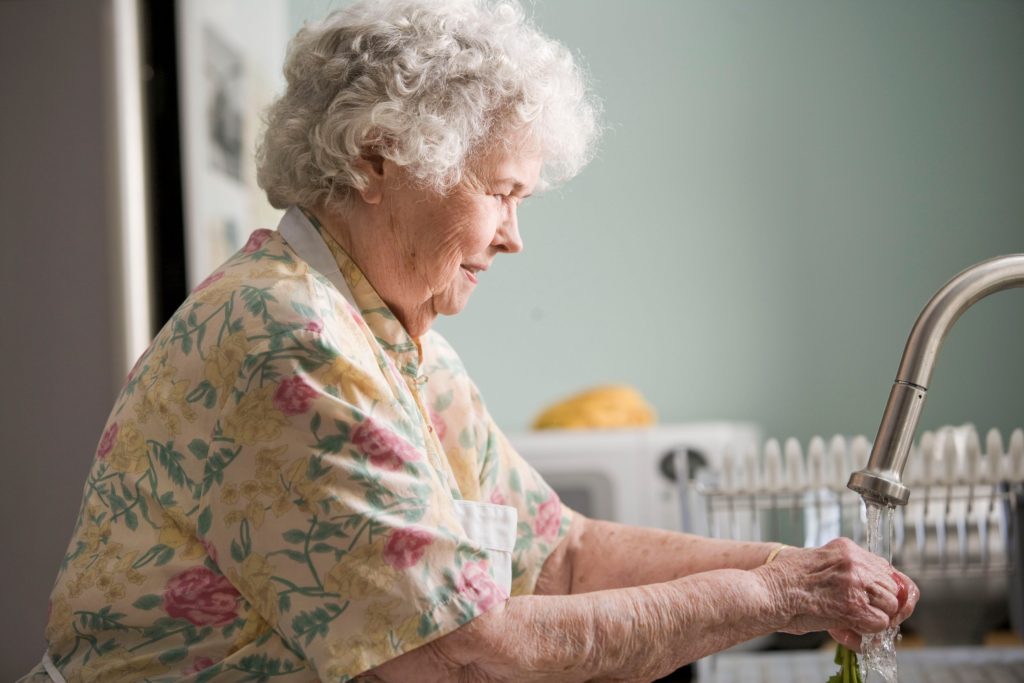 In our community, Occupational Therapy for the older adult population is typically relegated to upper extremity orthopedic issues or severe neurological conditions. Occupational therapy practitioners are uniquely qualified to provide a variety of services to older adults because they have an excellent understanding of human activity, daily activity, and function in addition to the knowledge they acquire to treat medical conditions.
Occupational therapists use a variety of tools and training to address the following concerns experienced by older adults:
Lifestyle changes
Cognitive changes or decline
Chronic pain
Mental health changes
Leisure promotion
Low vision or vision changes
Community mobility concerns including driving
The Lifestyle Redesign® program, activity and occupation-based interventions, and functional cognitive approaches are all excellent programs to use while working with adults to provide an all-encompassing treatment experience. However, addressing fall prevention, community safety, daily activity participation, and well-being are the tip of the iceberg for OT treatment options. For example, topics from the Lifestyle Redesign® program include Health and Aging, Transportation, Finances, Relationships, and Home and Community Safety. Functional cognitive approaches include completing a cognitive profile of an individual and assisting clients to develop strategies to address function, provide cognitive retraining, or assisting clients and caregivers in working within cognitive impairment needs.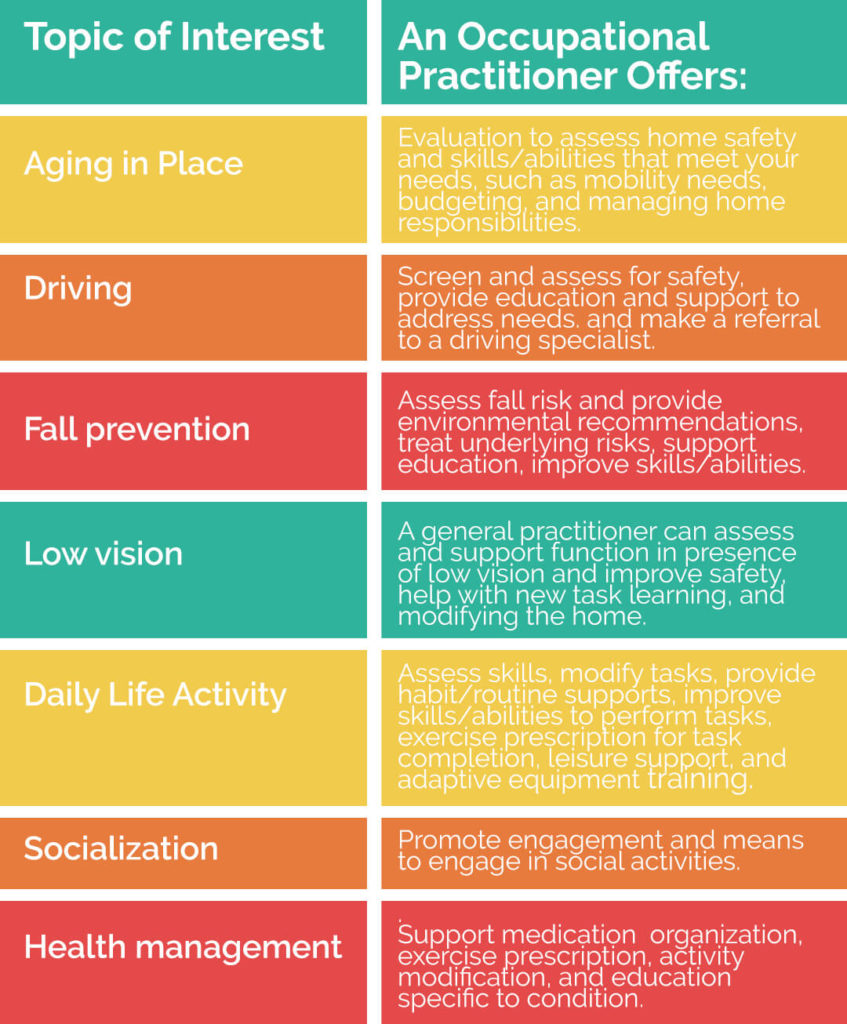 So, if you are interested in learning more about occupational therapy for adults, please reach out to MOSAIC Health & Rehab.
References
Clark, F., Jackson, J., Mandel, D., Nelson, L., Zemke, R. (1999). Lifestyle Redesign: Implementing the Well Elderly Program. Bethesda, MD: AOTA Press.