Occupational Therapy for COVID Recovery
11.14.2022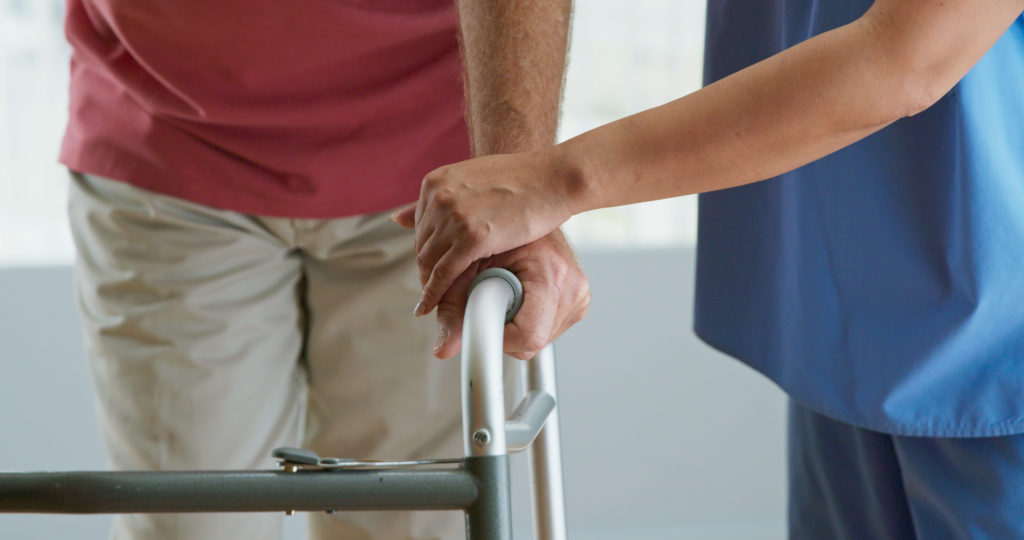 Many individuals are experiencing the short and long-term symptoms of the COVID-19 virus. The COVID-19 virus impacts the musculoskeletal, cardiopulmonary, neurological, and psychological systems, as well as communication. Therefore, many individuals have lingering symptoms of the virus. This is impairing their ability to do the things that mean the most to them. However, there is good news! Occupational therapy for COVID-19 can help your recovery. Occupational therapy is appropriate for treatment of long or short-term impacts of the COVID-19 virus by maintaining a holistic person-centered approach to care. For some people, a recent stay in the ICU due to the impact of COVID-19 causes impairments in emotional well-being, physical function, and lung function.
Firstly, early intervention to address such symptoms is of the upmost importance for regaining function and returning to meaningful occupations. During your evaluation, your occupational therapist will assess the person, occupations, and environment. They will further investigate impairments impacting function and healing in order to provide individualized treatment to address difficulties in all areas.
Areas Impacted by Covid:
Cognition and communication
Physical abilities and fatigue
Myopathy/neuropathy
Perception and vision
Mental health (depression/anxiety)
Independence and mobility
How Occupational Therapy Will Help Your COVID Recovery
Energy conservation strategies
Environmental modifications to support function in daily activities
Emotional support/relaxation
Strengthening and activity tolerance
Balance and safe mobility
Vocational rehabilitation
Strategies for managing cognitive impairments
So, if you are struggling with post COVID recovery, call MOSAIC today to schedule an evaluation. Additionally, for more tips on how occupational therapy can help adults, check out this MOSAIC blog.
Reference